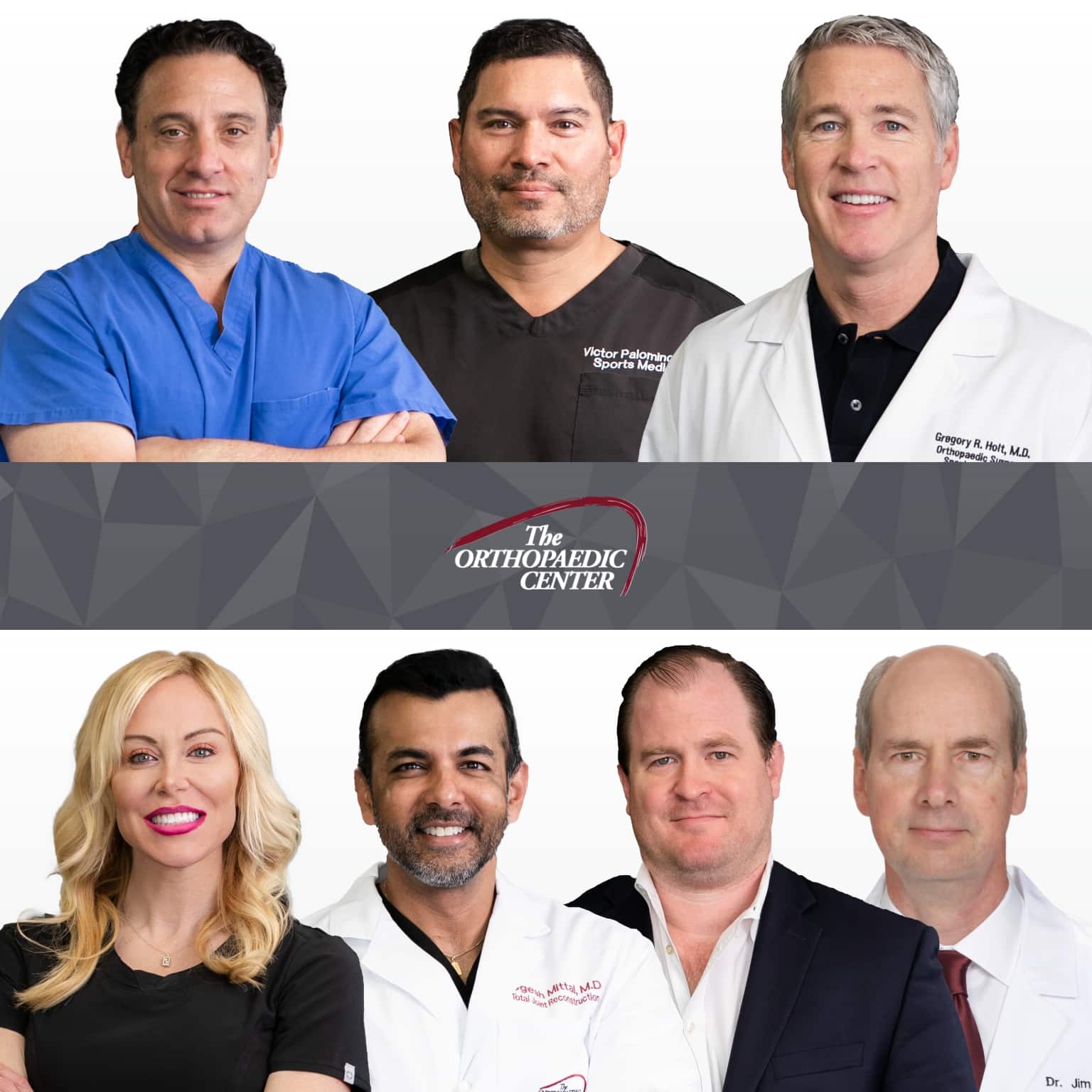 We treat patients from pediatrics to seniors, tendonitis to osteoporosis, sports injuries to on-the-job injuries, car accidents to at-home accidents. Our patients become part of our family; and like family, they know we will be here for them. We see our role in patient care as orthopaedic specialists working together to offer the best possible medical and surgical care available.
Our physicians participate in research programs and use the latest technology in orthopaedic surgery. This medical specialty focuses on disorders of the musculoskeletal system—the science of bones, joints, ligaments, tendons and muscles to allow you to work, move and be active. Our philosophy is to correct these disorders by utilizing the latest non-invasive options such as electro-stimulation, nutrition, new injectables/medications and physical therapy.
Using these clinical protocols and  technology which provides the best outcomes, we strive to provide the right treatment at the right time for each patient. Our goal is to empower the patient with the services and education that will assist them in returning to their highest level of function.
Our mission is to provide comprehensive, evidence based orthopaedic care to the Tulsa region. We provide all aspects of adult and pediatric orthopaedic care; including foot and ankle surgery, spinal surgery, sports medicine, total joint replacement, hand and upper extremity, minimally invasive surgery, as well as trauma care. We're dedicated to putting our experience to work for you when you need it most, providing orthopaedic excellence and compassionate care.
Click the physicians and assistants below to view more information about them.
Brian A. Chalkin, D.O.
Area of Specialty:Hand & Wrist, Orthopaedic Surgery, Shoulder & Elbow View Bio »
Gregory Holt, M.D.
Area of Specialty:Knee & Hip, Orthopaedic Surgery, Shoulder & Elbow, Sports Medicine, Total Joint Replacement View Bio »
Yogesh Mittal, M.D.
Area of Specialty:Hip Replacement, Knee & Hip, Orthopaedic Surgery, Total Joint Replacement, Trauma & Reconstruction View Bio »
Victor R. Palomino, D.O.
Area of Specialty:Knee & Hip, Orthopaedic Surgery, Shoulder & Elbow, Sports Medicine View Bio »
Maissa Mitwalli, PA-C
Area of Specialty:General orthopaedics with a focus on hip and knee joint replacement. View Bio »
Read what our patients are saying!
"I have been a patient of Dr. Mittal's for years. He has replaced both knees and my right hip. As fate would have it, my left hip is also needing to be replaced; the odds weren't in my favor. However my current insurance wanted me to choose an orthopaedic surgeon in their network. My experience with Dr. Mittal has been incredible so I decided I wanted to stick with him and just change insurance when my policy ran out. My problem was the pain associated with my bad left hip kept increasing. Dr. Mittal had begun using Stem Cell Therapy injections for people with mild arthritis or who weren't ready for surgery. Even though I need a hip replacement we decided to give it a shot. I had a stem cell injection a few months ago and can't believe the change in my day to day life. I've been able to continue working and as long as I'm careful, I'm carrying on with most of my day to day activities. I would definitely recommend Stem Cell therapy with Dr. Mittal.""